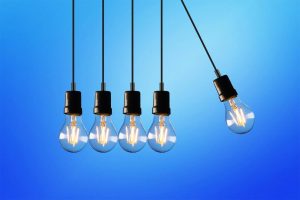 The job landscape is changing, especially in the IT sector. Technology has grown into one of the most important industries. Technology is a key element that influences economic progress, and economies across the world are investing in advanced technological solutions. IT jobs are diversified, and they vary from desktop-type jobs to hardware support. IT has aligned the job market, and careers have changed.
Modern jobs in the IT sector allow for a digital and technology-centric environment. The IT sector or abundant with opportunities for graduates and experienced professionals to earn decent salary packages. Below is a breakdown of seven IT jobs you can pursue in Australia
Applications Developer
As an application developer, you will be tasked with creating mobile and computer software. The applications are mainly aimed at helping users with efficient information processing. You will also be responsible for analyzing the user needs and incorporating feedback from application design and testing to modify existing applications.
The opportunities for application developers are bound to grow significantly over the next decade as the need for software applications grows. The increasing adoption of digital devices fuels the need for these applications.
Technical Support Specialist
A technical support specialist is charged with resolving customer and end-users problems while operating software and computer systems. As a technical support specialist, you can also find yourself training users to use computer hardware, software, and systems. Support specialists also provide system updates to improve system performance.
You can also maintain the internet and networking systems, troubleshoot system issues, and make necessary system repairs.
System Analyst
A system analyst is defined as the link between the technical and the non-technical system users. System analysts consult with the executive and employees to evaluate IT systems and tools' organizational needs. As a system analyst, you will be responsible for evaluating emerging technology and reviewing options to optimize and improve information processing.
You have to recommend new systems to your clients and oversee the process of implementing the new system. A system analyst plays a fundamental role in the business environment.
Web Developer
Web development revolves around communicating with the management and the end-users to ascertain their needs for web-based systems and tools. As a web development expert, you create websites with a focus on appearance, functionality, speed, and ease of use. You also have to ensure that the web platforms you develop are relevant to the organizational mission. Web development Australia is growing as more businesses aim to go online to counter the effects of Covid-19.
As a web developer, you will have to collaborate with other IT professionals to develop responsive web-based tools and integrate other software capabilities into the websites. There are various courses available online to upgrade your skills. Web developers address and resolve issues that users may be having with the website.
Network Administrator
In your role as a network administrator, you are tasked with recommending, installing, and maintaining intranets, local area networks, and communication systems. You can expect to do a lot of network problem-solving and taking measures to optimize and improve network performance.
As a network administrator, you also have to assess threats and put in place the relevant security protocols. You can rely on special skills as well as tools to play your role as a network administrator effectively. It is a lucrative opportunity.
Database Administrator
Database administrators are responsible for managing databases and overseeing the implementation and maintenance of software used to organize data and records. As a database administrator, you will also be responsible for modifying databases and protecting the integrity of data stored in the database. The databases have to be maintained and modified regularly to reflect the emerging user needs. As a database administrator, you are also tasked with ensuring that the database's security from threats.
Systems Engineer
System engineers are responsible for creating and modifying computer systems for clients or employers, depending on the specifications. As a systems engineer, you will work extensively with other IT department professionals, including software engineers, hardware technicians, hardware engineers, product development specialists, system administrators, and programmers, to resolve issues and improve system performance. In addition to your role in developing systems, you will also be responsible for customizing computer systems, especially those the off-the-shelf software. Systems engineers play an almost similar role to system analysts, but their roles are mainly restricted to interacting with the system's technical aspects.
It is worth mentioning that while these may be the most lucrative careers in the IT sector, there are a few others that are lucrative and with growth potential as well. These include cloud engineers, data scientists, and cybersecurity analysts. IT is a professional field with a wide variety of paths that you can follow and build an illustrious career.
You can choose either of the careers analyzed here or do your research to determine the ideal career path for you. The essential thing is to find what works for you and get the necessary qualifications to ensure that you are well-placed to take opportunities when they arise.