Because spoiling your mum doesn't have to cost the Earth…
By Tarik Habte
It's nearly Mother's Day! But you knew that already, right? The card has been picked out and signed, the present's been wrapped, and you've been practising your pancake-tossing for weeks now! Breakfast in bed and a nice day out, all planned, well in advance.
No? Didn't think so. It's not too late though! You can still get her something that doesn't scream 'bought from a petrol-station on the way here', before the big day (March 10 – It's a Sunday… it's always a Sunday).  Here are a few of our (and hopefully, soon-to-be, your mum's) favourite things…
---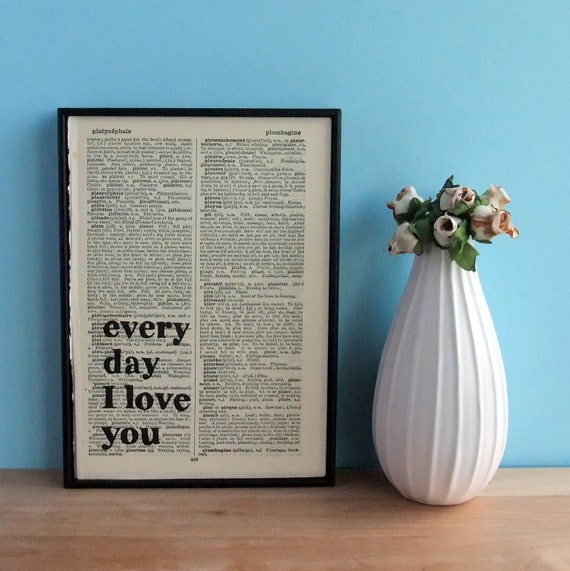 Under £30
We absolutely adore this framed quote from Wall Envy Art. The quotation is printed in an exclusive hand drawn font n an original book page – making each piece unique for your special mum. The frames are made using ethically sourced wood and are gift wrapped using a beautiful old road atlas too. The creator searches old book shops and charity shops for pre-loved books to use in her art. A thoughtful and original gift to show your mum how much you care!
---
Under £20
They say money can't buy you happiness, but apparently £20 will get you a Little Organic box of it! This 'little' gift-set from Nigel's Eco Store comes bursting with bath salts flaked with Mediterranean sesalt, a massage oil that doubles as an invigorating bath oil, a relaxing lavender bubble melt, and even a nourishing face cream! The only thing little about this set, is how much it costs, making a little go a long, long way.
---
Under £10
Nothing says you care, quite like jewellery, but not those blood diamonds – they're nobody's best friend. Frank and Faith have all the best ethical clothing, homeware and accessories, that are not only fashion-forward, but conscientious too. They make sure that the people who make their products get a fair price for their talent and skill, and as a result, you get a beautiful pair of handmade earrings like these to spoil your mum with.
---
Under £5
Or just keep it simple and get her something she'll really enjoy – chocolate! This Plush Raspberry Rapture White Chocolate Bar from The Natural Collection is Fairtrade, comes in lovely pink packaging and is really tasty (trust us, we've done the legwork). This handmade white chocolate bar, is topped with yummy raspberry and walnut pieces, sprinkled with crispy chocolate pearls and finished with a swirl of milk chocolate.  A fabulous gift for your lovely mum!
---
Here comes the science bit…
GC articles show you one of four ways (the one in bold) to live greener…
/ Be a winner (not a binner) /
/ Turn up the style (not the heat) /
/ Love the trend (not the spend) /
/ Do it in public (not the car/plane) /
---
Main pic: Thomas Forsyth. (CC) All other images from relevant websites