Because staying on top of it all this Christmas doesn't have to cost the Earth…
It's officially 19 days to Christmas and we're sure that fills you with both excitement for all the fun times ahead and also dread when you realise time is running out to sort out your Christmas shopping.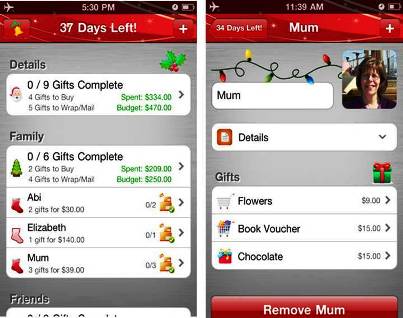 We want to take the stress out of your shopping experience and we've found an easy way to stay organised without losing any time in your day.
Hop on the bus or train to work instead of driving and you have a chunk of extra time in your day to sit down and plan your giftlist with this super app…
The Christmas List app is the perfect app with address book integration and plenty of sortable categories.
It tracks your spending so you won't go over your gift budget and is even password protected to keep your present ideas safe from prying eyes.
And for a spot of Christmas shopping inspiration, check out our awesome Christmas gift guide now!
---
Here comes the science bit…
GC articles show you one of four ways (the one in bold) to live greener…
/ Be a winner (not a binner) /
/ Turn up the style (not the heat) /
/ Love the trend (not the spend) /
/ Do it in public (not the car/plane) /
---
Pic: PA Images